CNN lists Lubbock as #2 place to invest in rental property
10/4/2013
Lubbock Real Estate
In these metro areas, small real estate investors can expect to find great home deals and double-digit returns on their investment, according to RealtyTrac.
Lubbock, Texas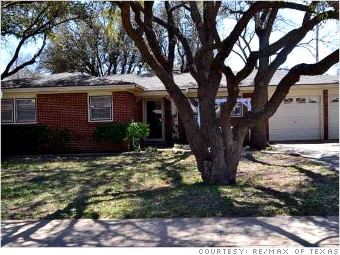 Median home price

: $111,000

Median rent

: $1,089

Return on investment*

: 11.8%
With plenty of wide open spaces to build on, home prices remain low in and around Lubbock. Here, homes sell for almost half the national median price.
Investors who nab these deals typically rent the homes out to workers at nearby oil and gas fields or college students at Texas Tech University, which enrolls some 32,000 students, said local real estate agent, Lori Manning.
This three-bedroom house is a good example of what buy-and-rent investors in the area will find. For $115,000, a buyer gets plenty of space -- more than 2,100 square feet -- and many nice amenities like a gas fireplace and a large patio.